Parkwood Chiropractic Centre
Better Health Through
Chiropractic
We use a combination of many different techniques that best match the unique needs of each patient.
Dr. Charlton graduated from the Canadian Memorial Chiropractic College in 1990. Dr. Charlton practiced in Toronto for 10 years before moving to Muskoka in 2000. He has been named the Readers Favourite Chiropractor by the Bracebridge Examiner for 2013, 2014, and 2015.
Dr. Thurston graduated from New York Chiropractic College in 2017 and practiced In her hometown of Ottawa, Ontario at various multi-disciplinary clinics including sports medicine, hospital settings, and regular family practice prior to moving to the Muskoka region with her partner who has family roots in Huntsville.
We Proudly Provide Quality Chiropractic Care to Muskoka and Surrounding Areas.
Chiropractic is the act of utilizing spinal adjustments to ease dysfunction of the body, reduce discomfort and promote better health.
Family Oriented Chiropractic Care and Acupuncture
Look well to the spine for the cause of disease.
Hippocrates
Father of Western Medicine
Yes we are accepting new patients
(Please Download and Complete the Patient Forms)
COVID-19
Please be assured we have implemented safety measures and cleaning procedures to protect you and our staff during your visit.
At this time we still require EVERYONE to wear a BLUE 3 LAYER SURGICAL MASK while in the clinic.
Please bring yours. If you do not have one, we will be happy to provide one.
We have personal size, complimentary hand sanitizer (Made By Muskoka Brewery) should you require it.
We strongly recommend wearing a mask and maintaining 2 metre distancing anytime you are in public, until everyone has received their second dose of a COVID-19 vaccine.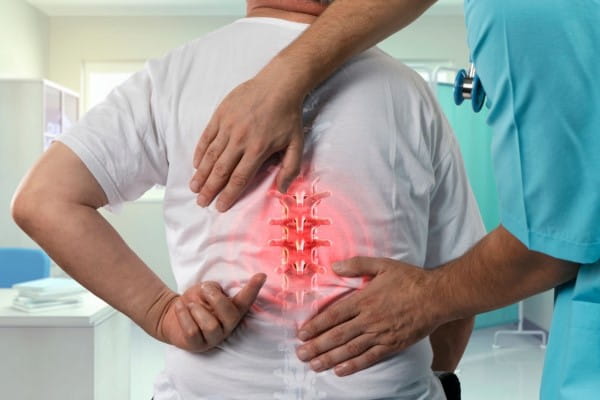 Whether you're new to chiropractic or just our clinic, here is some information to help you out. You can also give us a call at 705-646-8887 for a complimentary 10 minute consultation.